Lunch / Early Evening Menu

2 Courses £17.95, 3 Courses £21.95
Available Monday to Friday 12-2pm, 5-6.30pm – Saturday 12-2pm
Please Note: Discount Cards/Vouchers & Any Promotional Deal Is Not Accepted On This Menu. Only Accepted On Full Price A la Carte Menu.
Party, canopy, set menus and various party packages are available upon request to suit all budgets please contact the restaurant for further details.
We are happy to take bookings out of set opening hours. Please contact the restaurant to arrange.
Gluten & dairy free dishes are available. Please discuss with server or enquire with the restaurant.
Children's menu options are available.
FOR THE TABLE
Ciabatta basket & butter £3.95
Marinated olives £3.95
Balsamic oil £1.00
STARTERS
Farmhouse parfait, chicken, liver, pork, chimichurri, warm olive ciabatta & chutney (nf)
Truffle mushroom arancini, tomato concasse (gf,v,nf)
Parsnip soup, baked ciabatta (v,nf,ve & df on request, gf soup not ciabatta)
Handpicked crab meat, pickled vegetables, avocado puree (gf,df,nf,)
Baked cheddar cheese souffle, rocket garnish, balsamic oil dressing (nf,v)
Warm sweet potato, apple, walnut salad, finished with tamarind dressing (gf,df,v,ve)
MAINS
Chicken risotto, arborio rice cooked in stock & seasoning finished with parmesan (gf,nf)
Pasta Verde (spinach pasta dough) selection of seafood, tomato sauce, courgette, cherry tomato, finished with parmesan & herb oil (df,nf)
Warm king prawn salad, sauteed in garlic butter, finished on a bed of salad & herb oil (gf,df,nf)
Free range roasted chicken breast, grilled vegetables, three peppercorn sauce (gf,nf)
Pan seared seabream, parsley & garlic new potatoes, parsnip puree (df,nf,gf)
Sweet potato, saffron garlic tomato puree, heritage carrots, tenderstem broccoli (gf,df,nf,v,ve)
Seasonal vegetable arborio risotto, pesto, green garnish & crunchy garlic crisps (v,ve,gf,df,nf)
SIDES
Fries £3.95
Parmesan & truffle fries £4.95
Sweet potato mash £4.95
House salad £3.95
House vegetables £4.50
Grilled vegetables £4.95
Buttered new potatoes £4.50
Sauteed mushrooms £4.95
Seared Asparagus £5.95
DESSERTS
Warm chocolate fondant, chocolate sauce, vanilla icecream (v,nf)
Cheesecake of the day, vanilla icecream (v,nf)
Crème Brulee, berry compote (v,nf,gf)
Blackforest slice, cocoa biscuit base, dark chocolate coconut filling, fruit compote (gf,df,v,ve)
Cheese selection served with biscuits, Chutney & fruits (£5 supplement) (v,nf)
Icecream & Sorbet with wafer (3 scoops)
Icecream – coconut, Strawberry clotted cream, Salted caramel, vanilla, Chocolate fudge brownie (v,gf)
Sorbet – Passion fruit, Lemon, Blood orange (v,ve,gf,df,nf)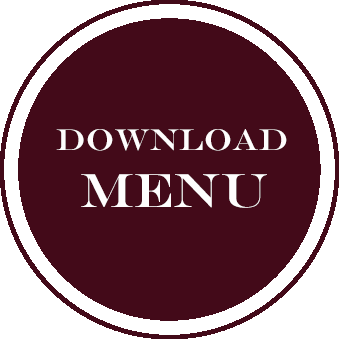 Please inform your server of any dietary requirements
VE- vegan / V- Vegetarian / GF-Gluten Free / DF-dairy free / NF-Nut free