2 Courses £12.95, 3 Courses £15.95
Lunch & Early Evening Menu
Served 12:00 – 2.00pm (Mon – Sat) & 5pm – 7pm (Mon – Fri)
Please Note: Discount Cards/Vouchers & Any Promotional Deal Is Not Accepted On This Menu. Only Accepted On Full Price A la Carte Menu.
Party, canopy, set menus and various party packages are available upon request to suit all budgets please contact the restaurant for further details.
We are happy to take bookings out of set opening hours. Please contact the restaurant to arrange.
Gluten & dairy free dishes are available. Please discuss with server or enquire with the restaurant.
Children's menu options are available.
STARTERS
SOUP OF THE DAY
baked bread roll (v,gf except for bread roll)
PEAR SALAD
blue cheese, walnuts, herb oil & balsamic dressing (v,gf)
GRILLED PORTABELO MUSHROOM
sauce vierge, cheddar cheese, garnish & balsamic dressing (v,gf)
BUFFALO FRENCH BREAD
sliced baked bread roll topped with chopped tomatoes, buffalo mozzarella, garlic, basil, oregano & olive oil (v)
PROSCIUTTO
figs, salad garnish & herb oil (gf)
TEMPURA FISH
chimichurri dressing & salad garnish
MAINS
GRILLED CHICKEN BREAST
marinated in lemon & rosemary served on a bed of root vegetable ratatouille, light cream sauce (gf)
BRINED PORK
pork slices, rosemary roasted potatoes, red wine jus
PAN ROASTED SMOKED HADDOCK
ratatouille & dill cream sauce (gf)
SEAFOOD LINGUINI
mussels, tiger prawns, white fish in tomato sauce, chilli flakes & lime
SMOKED TOFU
spring vegetable stir fry, sesame, garlic crisps (v,gf,ve)
CHICKEN RISOTTO
arborio rice, garlic onion, vegetable stock, seasoning & parmesan (gf)
MUSHROOM RISOTTO
arborio rice, garlic onion, vegetable stock, seasoning & parmesan (gf)
CHICKEN CHORIZO MUSHROOM TAGLIATELLE
creamy sauce & parmesan
SEASONAL VEGETABLE TAGLIATELLE
in mustard, lemon & basil sauce (v)
GRILLED CHICKEN SALAD
cucumber, tomatoes, red onion, olives & parmesan (gf)
DESSERTS
CHEESECAKE OF THE DAY
Served with vanilla icecream
CHELSEA CREME BRULEE
fruit compote, wafer
ICECREAM & SORBET (3 SCOOPS)
(icecream – coconut, pistachio, vanilla, mint choc chip, salted caramel) (sorbet – blackcurrant, lemon, mango) (v,ve,gf)
CHEESE SELECTION (£5 supplement)
cheddar, stilton, brie, wensleydale cranberry, biscuits & chutney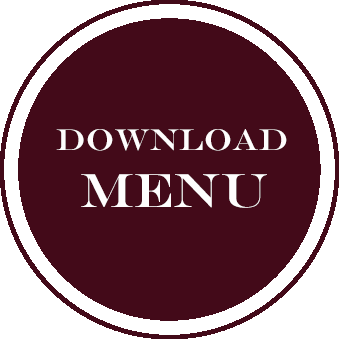 Please inform your server before ordering of any allergies or dietary requirements. Bottled Water is chargeable.